GREAT BRAKES Full Service AUTO REPAIR - 612-331-3635
---
Great Brakes Inc. is a full-service repair shop providing services on import and domestic cars ranging from seasonal tire changes to engine changes, with a speciality in brakes.
We welcome you to stop in and we will take a quick look at your vehicle, or you can get a complete diagnosis and written estimate before any repair work is done. We are centrally located and easy to find - just three blocks west of Hwy 280 on University Avenue, just inside Minneapolis from the St. Paul border.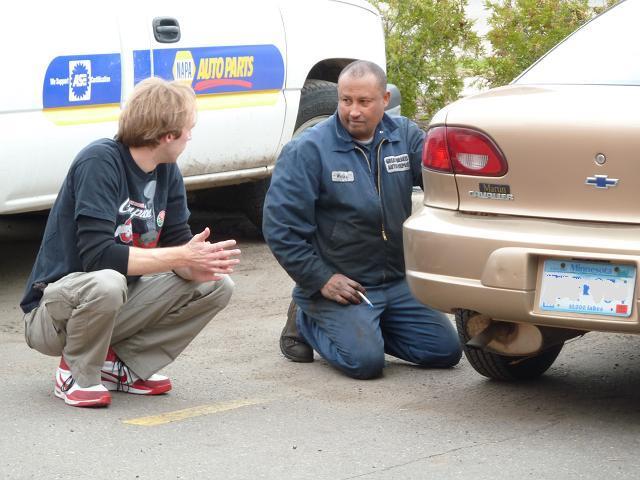 Our Work: The ethic present at Great Brakes is one of customer appreciation. We appreciate the fact the customer may feel at a disadvantage -- after all, there is a world of repair shops that take advantage of people. We believe we do the opposite: we go out of our way to explain and show you any repair. And if a repair is authorized by you, you will see the old parts and new work completed. And this will be done at the most reasonable price. There is great reason to use our services; we do the job at less cost with greater trust. It is that simple.


We welcome you to stop in anytime when you have a problem with your car. Please call us at 612-331-3635 to schedule your visit.
---
Great Brakes Inc. | 3326 University Ave. SE, Minneapolis, MN, 55414 | ph: 612-331-3635 | fax: 612-331-8174 | 9:00 am-5:00 pm Mon-Fri